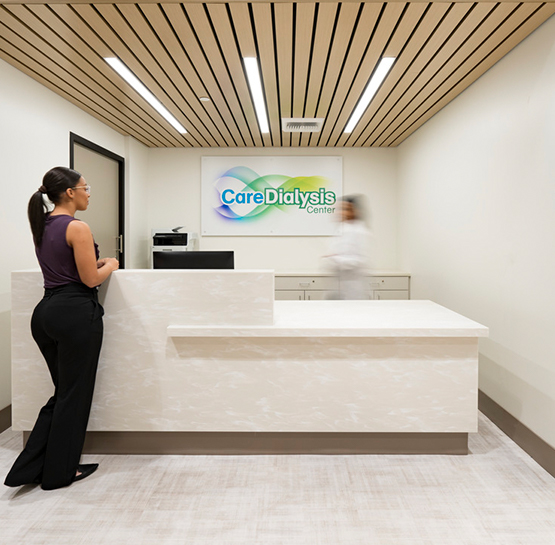 Our facility is conveniently situated in the heart of Glendale Medical Community and is adjacent to Glendale Memorial Hospital.
The team of Care Center Dialysis is comprised of top professionals such as prominent nephrologists, experienced registered nurses, registered dietitians and clinical social workers. We are dedicated to providing quality, compassionate and personalized care to our patients, striving to achieve best results in maintaining their well-being.
From the moment you, as a patient, walk into the facility, you will be treated with outmost respect, your individual needs will be carefully considered to ensure the best quality of care in a stress free environment.
CALL NOW to schedule your appointment and our knowledgeable stuff will guide you through the process.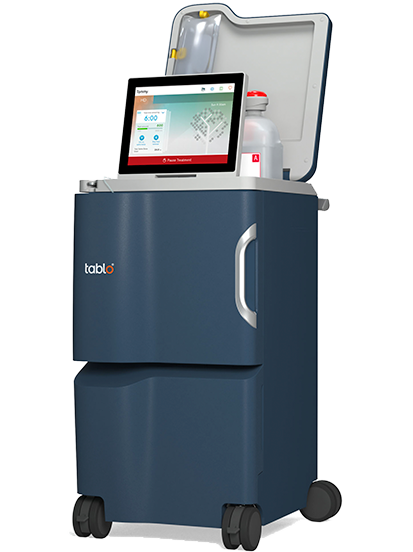 Tablo Hemodialysis Machine
Tablo Hemodialysis System is a compact 35-inch unit with an integrated water purification technology, capable of delivering multiple dialysis treatment types.
"I like the machine. Its really quite and I feel better that usual after treatment." – Luis G. (Hemodialysis patient)
"I feel better after treatment, I have more energy." – Steven D. (Hemodialysis patient)
At Care Center Dialysis, we accept a wide range of insurance plans. Get in touch with us and we'll be happy to give you more information, or to make special accommodations if you are not adequately insured.
What do you need to know before your appointment
Getting prepared for your first dialysis treatment can feel overwhelming. Care Center Dialysis is dedicated to providing patients with sense of comfort and ease throughout the duration of treatment.
Preparing for dialysis includes checking the patient's vital signs, weigh for excess fluids, examination of the patient's dialysis access site (sometimes requiring blood sampling), and lastly, connecting the patient's dialysis access site to the hemodialysis machine.
The safety and well-being of all patients and staff is our top priority. Care Dialysis Center intends to comply with applicable CDC and state health guidance on preventing the spread of COVID-19 including for all stuff members, patients and their guests to wear a face mask and/or socially distance to the extent required by applicable law, regulation, or ordinance.
Hemodialysis may take between 3 to 4 hours, so we welcome our patients to make themselves feel at home by resting in our comfortable chairs, reading, listening to music, watching TV or surfing the web.
Our friendly stuff is always there to guide you.
CONTACT DETAILS
Phone: 818-453-6111
Fax: 818-334-3183
LOCATION
1510 S. Central Ave. Suite 140,
Glendale, CA 91204
Notice Of Nondiscrimination
Care Dialysis Center complies with all applicable Federal Civil Rights laws and does not discriminate on the basis of race, color, national origin, age, disability, or sex. Care Dialysis Center provides free aids and services to people with disabilities to enable effective communication as well as free translation services to those whose primary language is not English.